[an error occurred while processing this directive]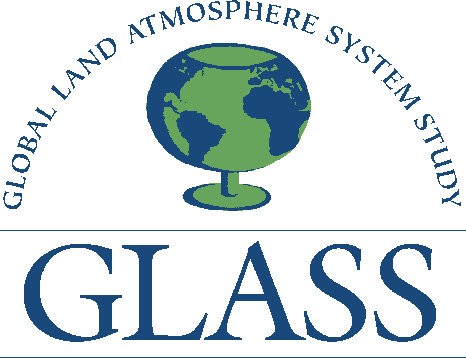 GLASS Home Page
---

---
Calendar
[2003/June 30 - July 12]
IUGG(International Union of Geodesy and Geophysics) in Sapporo
[2003/August 25-27]
The GLASS Science Panel (Tucson, Arizona, USA)
[2003/August 27-29]
PILPS-San Pedro experiment workshop (Tucson, Arizona, USA)
---
What is GLASS?
GLASS is an abbreviation for the "Global Land Atmosphere System Study" which is proposed as an international research initiative.
Please see the article about GLASS which will appear in the May 2000 issue of GEWEX News.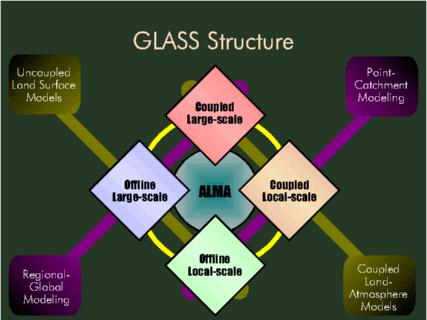 PILPS: Project for Intercomparison of Land-Surface Parameterization Schemes

GSWP: Global Soil Wetness Project

Some old information can be found from: GSWP 1

Assimilation Action:

GLACE: Global Land-Atmosphere Coupling Experiment

ALMA: Assistance for Land Surface Modeling Activities

Preliminary (beta version) draft of the ALMA convention about the data format can be found here.
Contents
Documentations about GLASS/PILPS/GSWP

GSWP implementation plan as of April 05, 2000

Visual materials used for the presentations about GLASS/PILPS/GSWP

Introduction of GLASS in October, 2000.
Introduction of GLASS at GEWEX GHP in September, 2000.
GLASS: at GEWEX SSG in January, 2000.
ALMA: at IGBP/BAHC-WCRP/ISLSCP meeting in April, 2000. (Caracas, Venezuela)

Outcomes from past events:
Links
Related Links
History
---

Feedback to Taikan Oki ( taikan@iis.u-tokyo.ac.jp) will be highly appreciated.
(There were [an error occurred while processing this directive] accesses to this page in [an error occurred while processing this directive][an error occurred while processing this directive].)